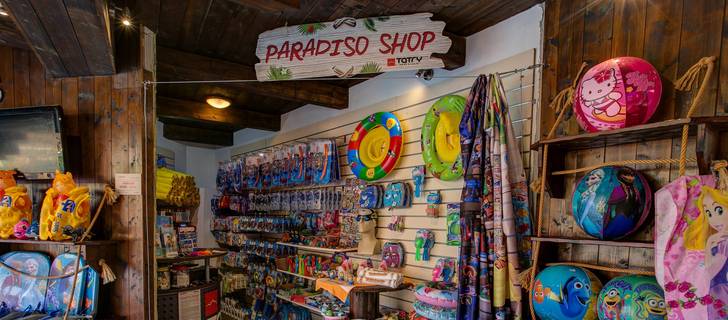 Locality: Water park Tatralandia, wooden ship in Tropical Paradise complex
Contact: + 421 911 702 355; shop.paradiso@tatrymotion.sk
Opening hours:
11 am - 6 pm
AQUAROLLER:
11 am - 6 pm
Opening hours are subject to change.
The Paradiso shop is located in the Tropical Paradise section, inside a huge pirate ship. Rumour has it that the shop used to sail across the ocean but one day, it hit a pier and was wrecked in our park. The shop interior is truly unique and offers everything you need while enjoying our tropical paradise – swimming and diving equipment, water toys, towels, souvenirs. You cannot miss it while discovering Tatralandia.
---
---