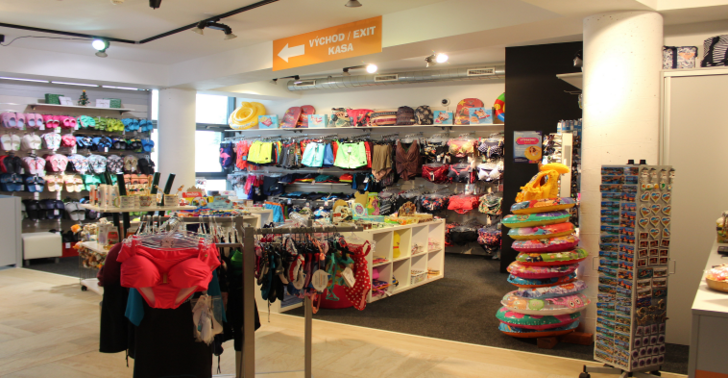 Locality: Water park Tatralandia, ticket office nr. 10
Contact: + 421 903 424 330; shop.uvchodu@tatrymotion.sk
Openning hours
Mon - Fri: 10:00 - 15:00
Sat - Sun: 10:00 - 18:00
Opening hours are subject to change.
The Aqua shop is a member of the Aqua Motion shop chain. It is located in the entrance hall of Tatralandia and can be entered through ticket office no. 10 or the entrance next to lower changing rooms anytime during the day. The shop is there to help you when you forget the most important water park items such as swimwear, towel, sliders, flip flops and swimming equipment at home. And if you feel like buying a souvenir to remember great moments spent in Tatralandia, there is a lot to choose from, such as mini magnets, pencils and pens, mugs, keychains, postcards.
---
---