Latest news of Tatralandia. Latest events and information about events and products offered in the water park.
---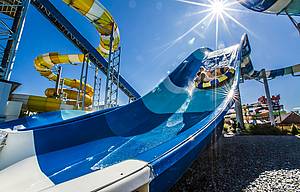 AQUAnews - winter
Read the latest news of Tatralandia, Bešeňová or the High Tatras and Jasná. Discover various possibilities of spending leisure time and new offers of the Tatry Mountain Resorts a.s. all year round.
On-line version
---
---
If you want to have a look at our water park or see what´s the weather like, check our webcams.