Kids love water parks! Let them enjoy unforgettable moments full of adventures and fun with friends.
What do we offer for children in Tatralandia? An active programme that will awaken their interest, entertain them and be an unforgettable experience for them. A kid´s paradise on Earth which offers fun on water slides, chilling out and swimming in clear, thermal and sea salt water pools, relaxation under palm trees or a tasty lunch in a tropical restaurant. Tatralandia special packages guarantee the most adventurous water park at great prices throughout the year.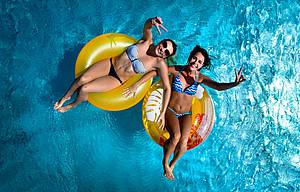 School trip at Bešeňová
Enjoy a day without school duties and relax in the thermal heart of the Liptov region – at Bešeňová. Just here you can try an adrenaline ride on the longest water slides in Slovakia, real sea waves and much more! All-day entry special prices for pupils and students during their school trip!
Learn more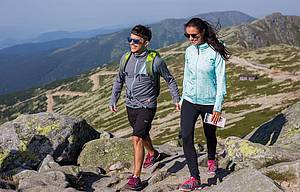 School trip to Jasná
Hiking in the beautiful mountain environment of the Low Tatras. Beat the second highest peak of the Low Tatras – Mt Chopok or reach it by cable cars; set out for mountain ridge tours or enjoy an easy walk in the countryside.
Learn more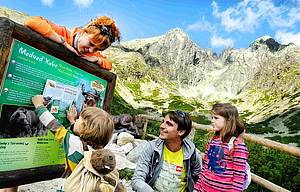 School trip in the High Tatras
Recognize the beauty of the Slovak Alps. Visit the most beautiful spots of the High Tatras and enjoy the beauty of the virgin nature. Amazing trips by cable cars up the peaks of Skalnaté Pleso, Hrebienok and Solisko combined with walks and short tours.
Learn more
Enjoy fast adventures on our water slides. Pluck up your courage and join a crazy adrenalin wave!