Treat yourself and your pupils an unforgettable trip to the end of the school year.
---
---
---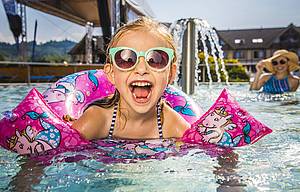 School trips at Bešeňová
Look at our school trips offer also in the thermal heart of the Liptov region, in the Bešeňová water park. Enjoy your time in thermal pools or fresh water pools, on water slides and in a pool with artificial waves, and other attractions.
Learn more
---
School Trips till 30. 06. 2020
Atrakcia
Dátum
Čas výletu
Cena
Cena zahŕňa
Tatralandia
(Aqua ticket)

02. 09. 2019
-
30. 06. 2020

Monday - Sunday
during opening hours

9 € / day

All day entry - Aqua Ticket
Surf Waves Tatralandia
(with entry purchased to water park)
02. 09. 2019
-
30. 06. 2020
Monday - Sunday
during opening hours
6 € / 20 min.

XS surfing - 20 min. (bodyboard)
---
To keep the conditions, a reservation form shall be sent to info@tatralandia.sk or an online reservation form shall be completed at least 48 hours before arrival.
The printed and sealed form / confirmed online reservation shall be submitted at a ticket office on arrival, along with a complete list of school trip participants.
One supervisor to a minimum group of 10 payable pupils or students is eligible for free entry. Any other supervisor shall pay an entry fee according to the valid price list.
To get the discounted price, it´s necessary to make a one-way collective purchase for a minimum group of 10 payable students.
Number of children in the group is not limited. An immediate capacity of Surf Waves Tatralandia is 20 people.
The offer applies to pupils and students of kindergartens, primary and secondary schools under 19,99 years of age.
No other discounts apply to the offer.
The prices exclude transportation costs.
Additional conditions for Surf Waves Tatralandia
Surf Waves Tatralandia offers discounted entry at 6€/20 min.
It´s 20 minute bodyboarding under the supervision of an instructor.
If exceeding the wave time, a 6€ surcharge is automatically accounted to a chip for another 20 minutes.
48 hour advance announcement is necessary.
Subject to change.
---
---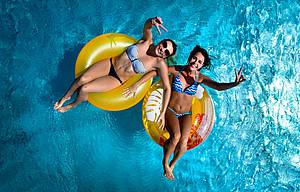 School trip at Bešeňová
Enjoy a day without school duties and relax in the thermal heart of the Liptov region – at Bešeňová. Just here you can try an adrenaline ride on the longest water slides in Slovakia, real sea waves and much more! All-day entry special prices for pupils and students during their school trip!
Learn more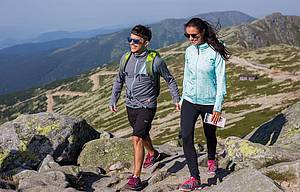 School trip to Jasná
Hiking in the beautiful mountain environment of the Low Tatras. Beat the second highest peak of the Low Tatras – Mt Chopok or reach it by cable cars; set out for mountain ridge tours or enjoy an easy walk in the countryside.
Learn more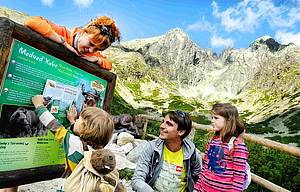 School trip in the High Tatras
Recognize the beauty of the Slovak Alps. Visit the most beautiful spots of the High Tatras and enjoy the beauty of the virgin nature. Amazing trips by cable cars up the peaks of Skalnaté Pleso, Hrebienok and Solisko combined with walks and short tours.
Learn more
---