Are you attracted to the ocean, waves, surfing? You can enjoy wild waves even in Slovakia in the region of Liptov.
---
NOTICE
Dear visitors,
We would like to inform you that Surf Waves Tatralandia will be out of service due to technical reasons.
Thank you for your understanding
---
Thanks to our unique surf complex you don´t need to travel to the ocean. Surf Waves Tatralandia offers a must have experience! Surfing the Tatralandia waves will transfer you to Waikiki or Maui where not just professionals can enjoy the real adrenaline, but also beginners and the smallest ones.
Chcete vedieť o Surf Waves Tatralandia viac? →
---
Bodyboarding is surfing on a belly - over 6 years of age. Stand-up surfing - flowboarding - over 6 years of age. Surf Raft - surfing for the smallest ones from 4 years of age.
---
---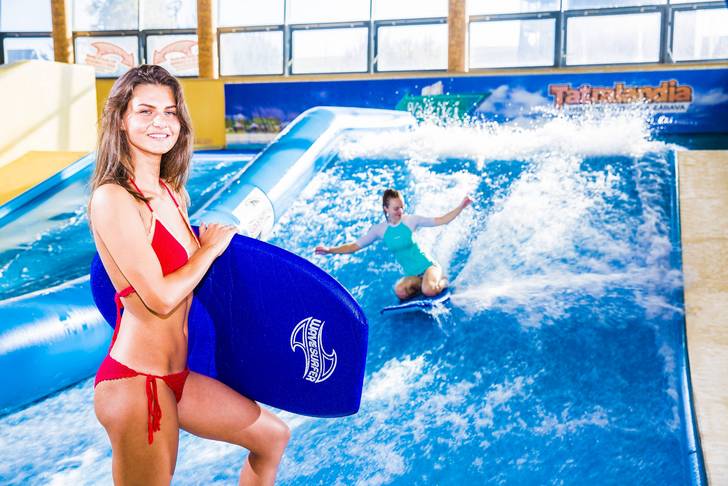 Find out the price and book your
surfing date. It´s so simple!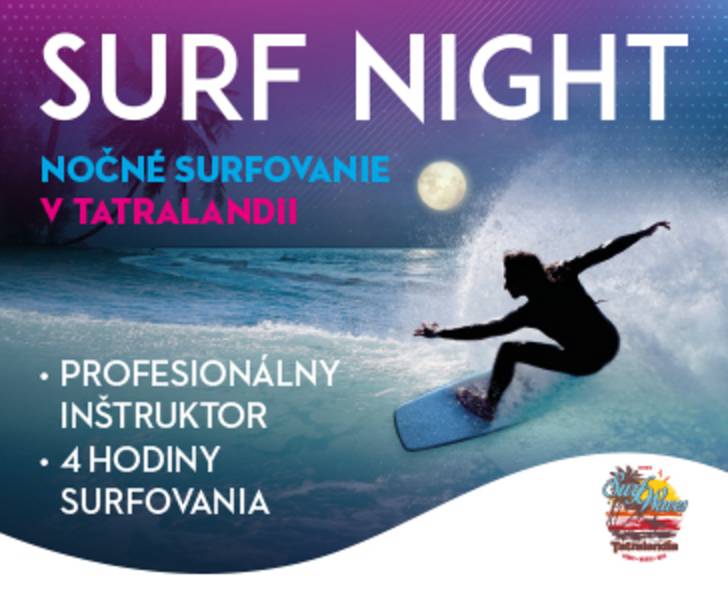 Surf Nights take place each month for both beginners and experienced "surfers".
---